Cashmere Goalkeeping:
Come learn the basics of being a top class Goalkeeper. This is your chance to have an intense 1-hour per day program that will put you through your paces and on your way to becoming a better Goalkeeper.
The GK Academy is a training program that will teach players the fundamentals of the goalkeeper position.
Anyone who is interested in learning the GK position in a Fun but Challenging environment should join. The topics that will be covered will be Shot Stopping, Crosses, 1v1 Situations and Distribution.
All players that are ages U8-U18 are welcome to participate regardless of the club they currently play for or level.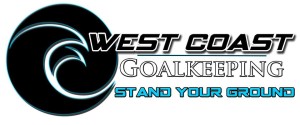 Cashmere Goalkeeping is a proud partner of WestCoast Goalkeeping America Fastest Growing Glove Brand.
Individual and Small Group Training sessions are usually scheduled on a weekly basis. Cost per player per session is $25.
Call Javier Reyna at (509) 670-1755 for details or email at ncwfutbol@gmail.com
Javier Reyna
(509) 670-1755
Cashmere, WA 98815
Coaching Experience
Cashmere High School Girls: Asst/GK Coach 2017-Present
Eastmont High School Boys: Asst/GK Coach 2019-Present
Cashmere High School Boys: JV/GK Coach 2009-2011 and 2017-2018
NCW Alliance FC: Women's Semipro GM/GK Coach 2017-Present
Wenatchee FC: Men's Outdoor Semipro GM 2013-2016
Wenatchee Valley College: Men's Asst/GK Coach 2012-2014
Wenatchee Fire FC: Indoor Semipro Asst/GK Coach 2012-2014
Coaching Licenses
United State Soccer Federation (USSF) E License
United Soccer Coaches Goalkeeping Level 2
United Soccer Coaches 11vs11 Level 6